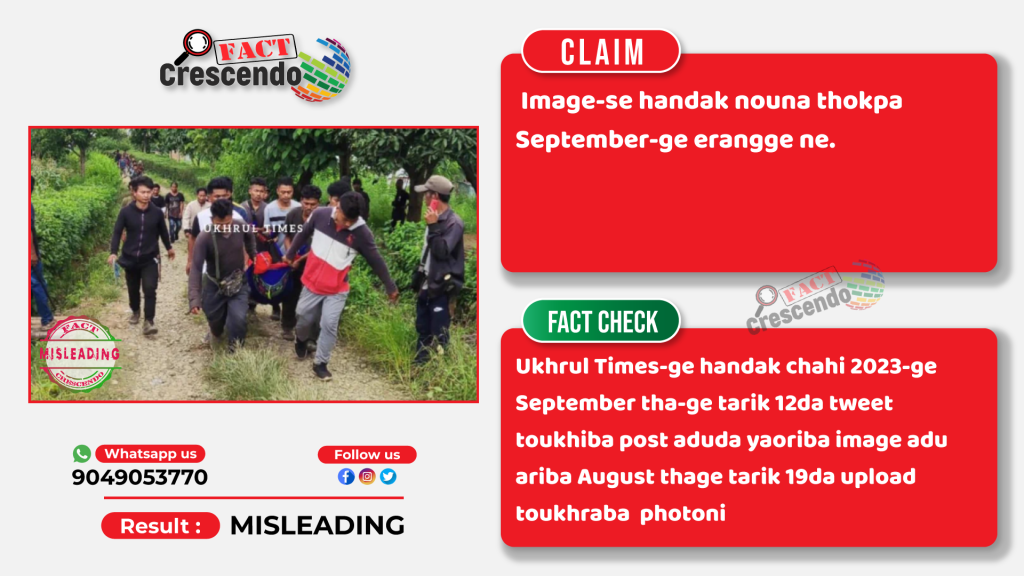 Manipur-ge waroisan leitriba kanglup anige marakki ningaisangdanaba ashida thawai kaya ama pikhamnakhre, kaya ama ashok apan nangkhre, haingamdraba cheitheng nakal animak ta thokli.
Cheirak ashida enou-nouna X platform-da 2023-ge Septermber thage tarik taranithoida mee-oe kharana ashiba hakchang thangduna pubage paodam ama thengnei, paodam adu ashumna caption piri "Kuki-Zo ahum Manipurge hingshada leikhidre" haina.
Claim:
September thage tarik 12 da shakkhangba khutlai paiba shingga nongmei kapnabada leikhridaba ne haiduna UrkhulTimes na X (hannana twitter haina khangnaramba) platform da thagatlakpa paodam ama-da thoudok aduga mari leinei haiduna ariba 2023-ge August thage tarik 19-da thagatkhiba paodam amage image oena shijinnaba thengna khi.
Tweet aduda ashumna ee-khi "# BreakingNews: CoTu-na phongba paoge cherol amada ashumna hairi madudi Tuesday numitta thokkhiba adu State-na sponsored touba terrorist shingge hanjanhanjanna #Kuki-#Zo shingda landabani haina. CoTu na leikhridaba shin adu Satneo Tuboi amadi Ngamminlun Lhouvm, K Ponlen Village tage aduga NGamminuin Kipgen, Lhangkichoi Village tageni hairi.#Thadou Artiste Association ge Secy na hiram ashida ashumna paodamli "mashigumlaba lanjadraba Kuki-Zo ge khunjashingbu hatpa neiba ashi yaningde amashung chap chaba cheirak #Meitei #terrosit shing #chingda niyam kaina changlakpa mathakta loukhatkani. # Manipur Violence"

Fact Check:
Fact Crescendo-na tweet adubu thengnaba matamda pao adu manung hatna khangnaba-ge pandam da keyword kaya shijinnaduna Google search ta thijanluba dadi, UrkhulTimes masha makki website ta sandokna piramba paodam adu thengnakhi aduga article aduda yaoriba image adudi tongnganlamkhi.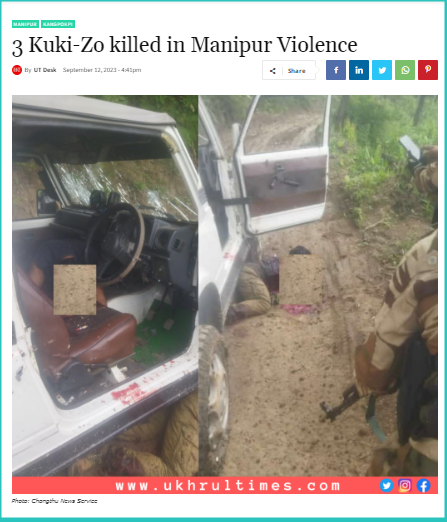 Read full article here – Ukhrul Times | Archived Link
Image anidu tonganbana maram oeraduna Reverse Image search shijinnaduna thijanluba matamdadi UkhrulTimes-na chahi ashige August thage tarik 19 da X platform da thagatpa tweet amashu thengna khi.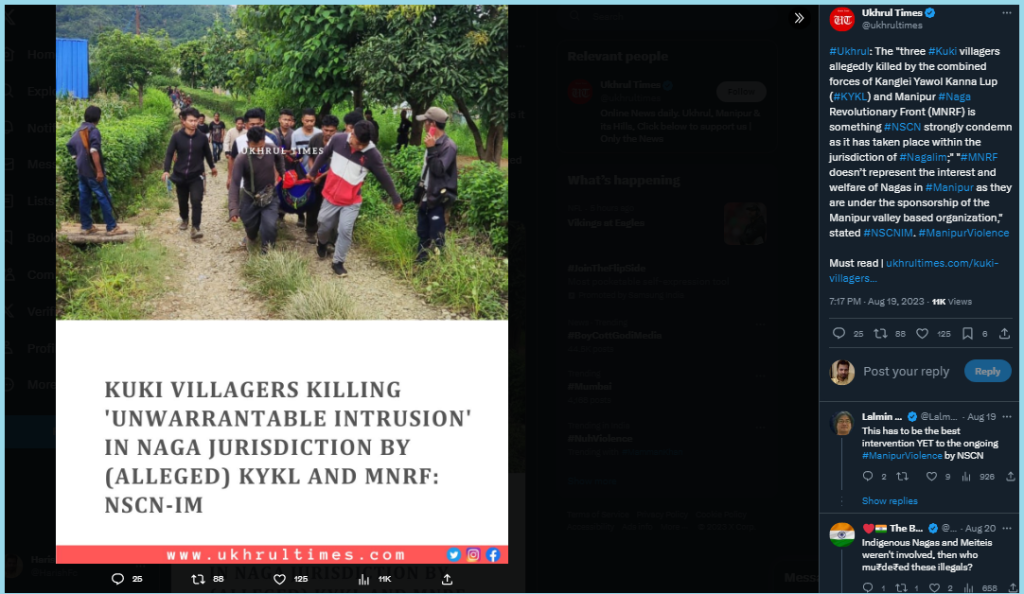 View Tweet Here – X | Archived Link
Tweet aduda thagatlamba image aduga enou-nouna thokkhiba thoudok aduge damak thagatkhiba September thage tarik 12-ge tweet aduge image anidu mannei. August tarik 19-ge tweet adudi Sipijan khun, Thowai Kuki khun manakta leiba khuja ahum hatkhibage thagatkhiba tweet ni. Thoudok adu of Kanglei Yawol Kanna Lup (KYKL) amadi the Manipur Naga Revolutionary Front (MNRF) anina khutsamnaraga pangthokkhiba thou-ongni hairi.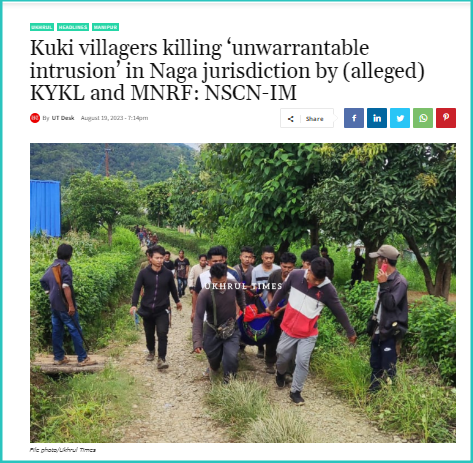 Read full article here – Ukhrul Times | Archived Link
August 19-ge tweet se check tow-na-bage akhoina UKHRUL TIMES-ge Website da shu chang-nga-ga ieng lah eh. Adu-dah, akhoina, mathak piba paw se theng-lah-eh.
Conclusion:
Fact Crescendo-na post shingge photoshing adu thengnaruba matung dagedi eikhoina haiba ngamle madudi nouna leikhidraba Kuki-Zo furup-ge mee-oe ahum aduge tweet-ta shijinnariba image ashi 2023-ge, August thage tarik 19 da thokkhiba thoudok aduga mari leinaba photo-ni.

Title:Ariba August tha-ge photobu handak nouna thokpa September-ge erangge paodamda shijinnaba thengnei
Written By: FC Manipur
Result: Misleading